Classic Car Picture Commissions
A portrait of ​​your ​​favourite ​classic ​​car
​​An illustration of a ​favourite classic car or racing car can ​make a great present. ​Classic car portraits ​are produced as a print or number of prints. The cost to produce the illustration depends on complexity of the subject. An image could be of a static car with no background, the car might be shown in a setting or scene or in-action among other cars like examples shown on this site.​
Prints are produced as Giclée* fine art prints, reproduced on a lightly textured heavy paper. The prints are signed by the artist, Steve Goodwin.
Pop Art Prints
If you are looking for something a bit different, how about a Pop Art print of your car. You can commission a portrait of your car which is then produced in the Pop Art style, made popular in the 1950s.

Formally MotoringPrints.com
*Giclée Printing
Giclée is a form of very high quality printing used for fine art prints and photography. A similar process to inkjet printing, but using more colours, to a much higher standard and with greater longevity. The prints are produced on 310gsm Hahnemhle German Etching paper, a natural white uncoated paper with a light texture. It is acid-free, mould-made for fine art prints.
​We use responsible printers
​Paper stocks come from well-managed sources or use recycled stocks.
Vegetable oil-based inks are used in place of pure oil inks.
Trimmings and offcuts are kept to a minimum and are always recycled.
Waste is reduced as much as possible, and disposed of via a licensed agency.
Classic Car Portraits: Illustration Options
​The illustrations are a bespoke product​ and can be of a car or bike on it's own, include a simple background or ​be set in a scene. The cost of the illustration depends on the complexity. As a guide the examples below show illustrations of different complexity. The illustrations are ​generally produced​ at about A5 size.
Example Style 1 – from £220.00
​Illustration with ​a simple background or no background.
Supplied as a Giclée* print.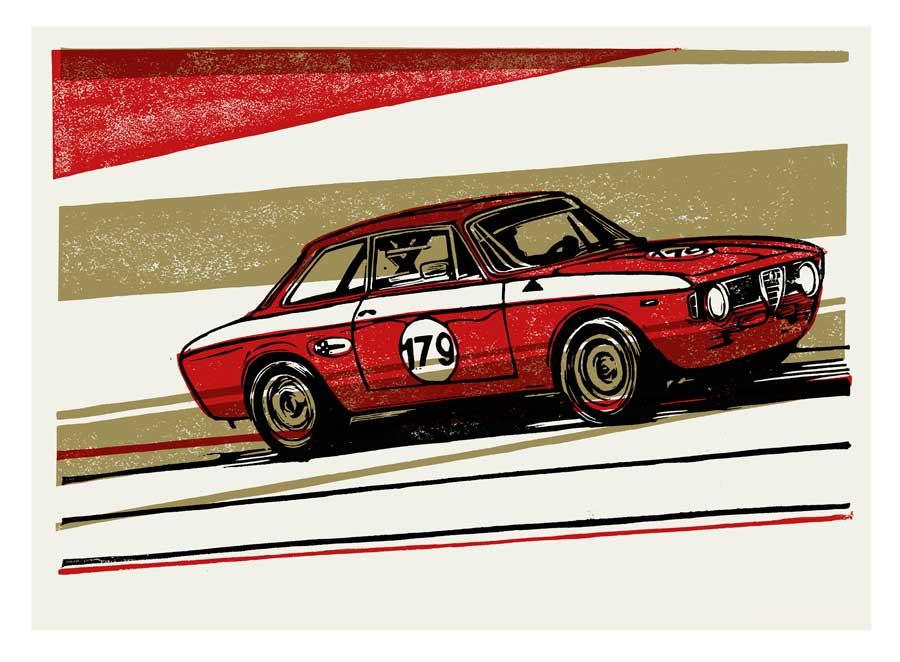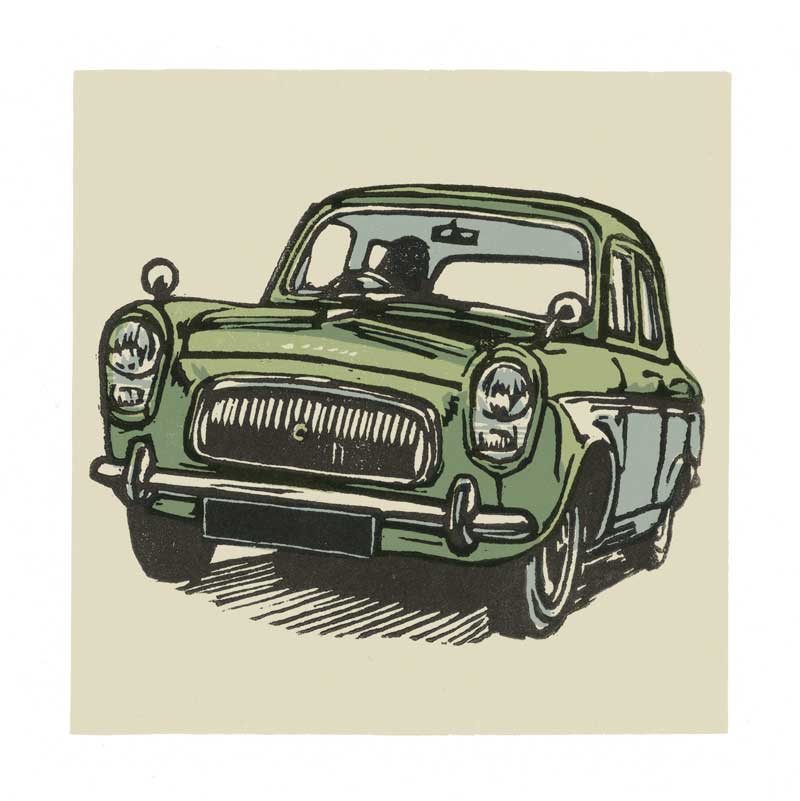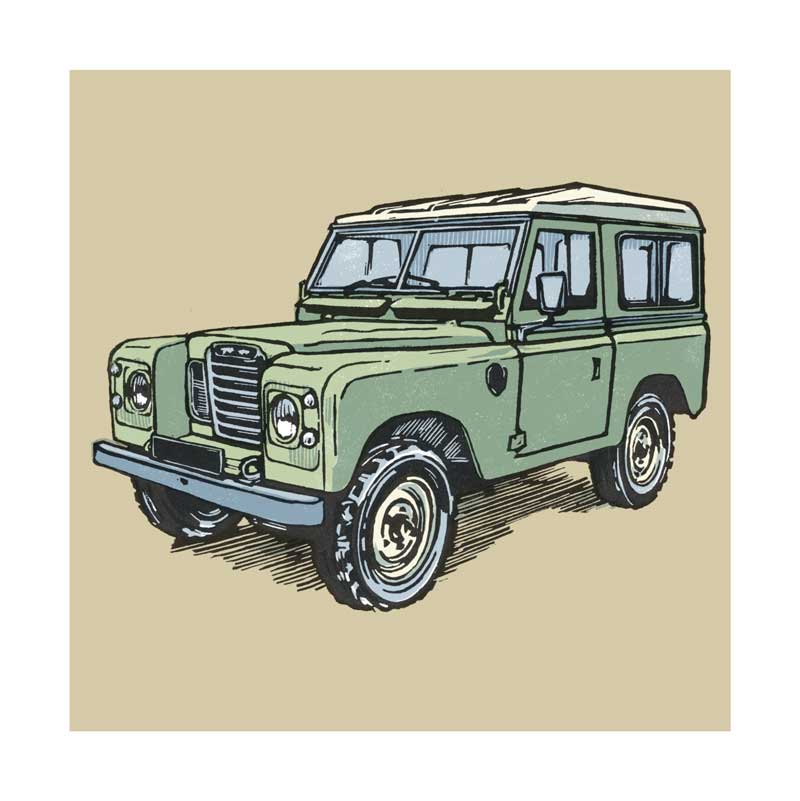 Example Style 2 – from £250.00
Illustration with no background produced in a Pop Art style.
​Supplied as a Giclée* print.
Example Style 3 – from £350.00
​Illustration with ​a ​complex background​ or in a scene.
Supplied as a Giclée* print.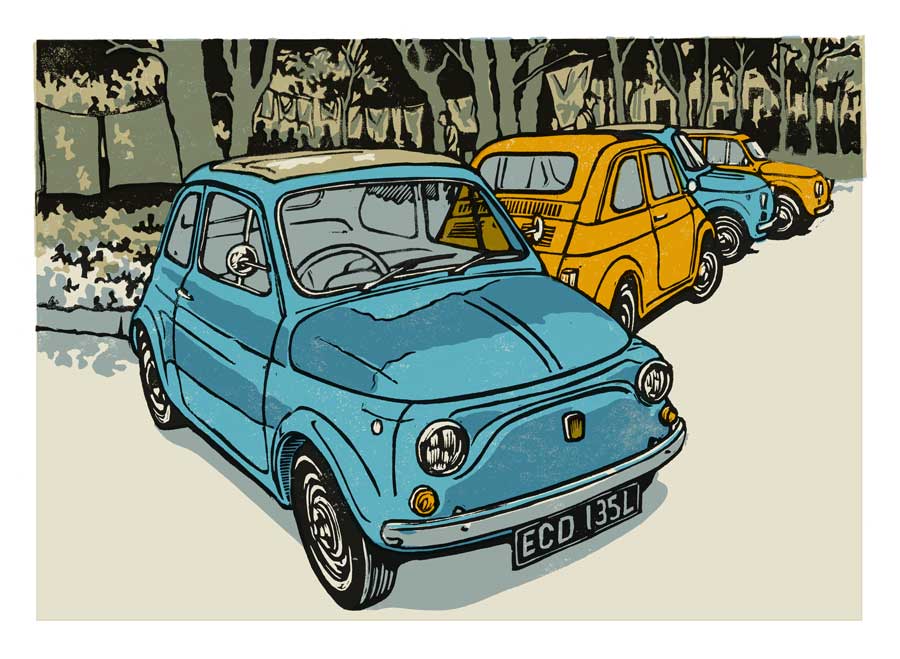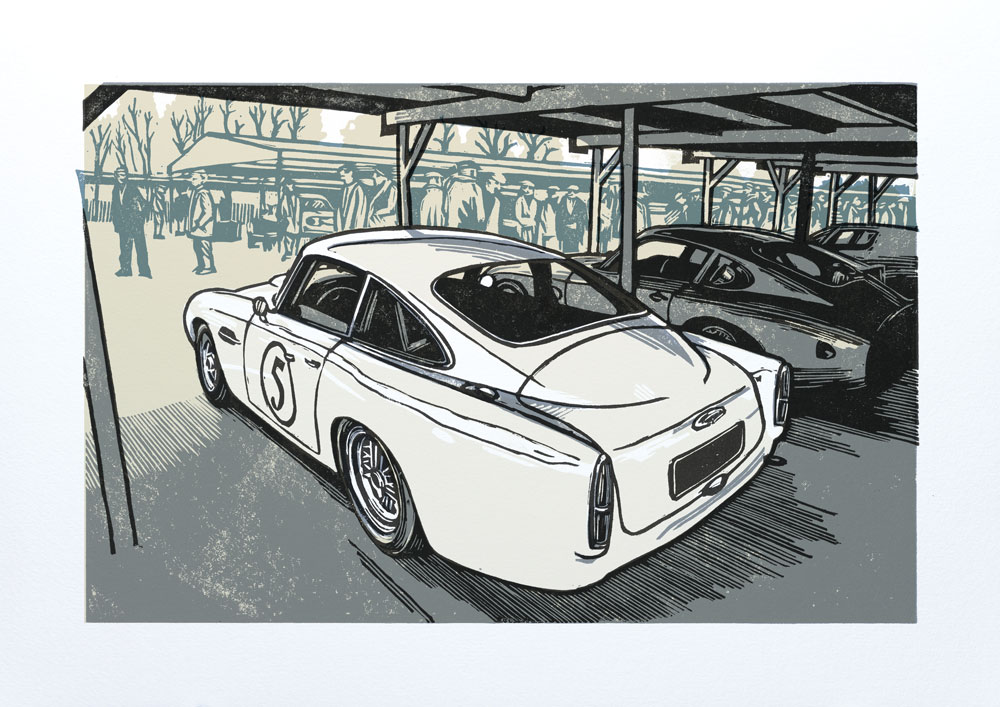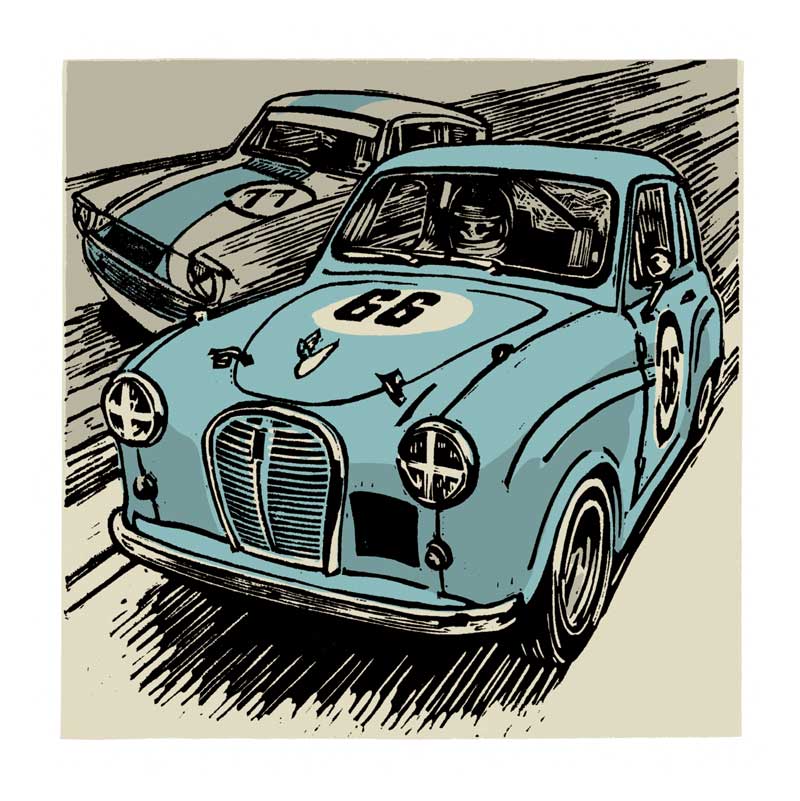 Illustration Quote Request